We were delighted by experience of working with Pranjal Laad. She is transparent and committed. Never compromises on quality of work. She keeps a close eye on quality of work, material and dimensions. Perfection and quality of work is her strength. Her work is long lasting for generations and not for few years. We wanted a house that looked amazing as well as had a vision for design details and she delivered our perfect house on time and in budget.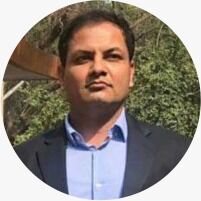 Adv. Rahul Kadam
High court, Mumbai
Renovation of my house with Pranjal Ma'am was such a wonderful experience. From the initial stage of civil work till the final stage of placing show pieces , she made the entire design process so easy, enjoyable and elegant at the same time. Her task force and contacts kept the timeline in place. Her aesthetic sense and creativity changed the entire look of my house. Most importantly in every aspect of designing she took 'our choices and comfort' into consideration. She worked so patiently and provided economical solutions without compromising quality. When I look at my home I feel so greatful to my interior designer & lovable person, Pranjal it could not have been so perfect without her.
Ms. Manisha Girolkar
Teacher, Pune
I am Sunil Kulkarni. I was shifting to my new flat in the month of May in 2019. I approached Pranjal ma'am for interior designing for my new flat. We discussed the layout of entire flat. She gave me the design as per my requirements and needs. But I had one problem; very short period in my hand to shift. I wanted to shift as early as possible. She got very short time to complete the project. But she completed the project within the required period of time without compromising the quality and adding finishing touches. I was happy that she delivered everything that she had promised and that also did it in decided time bond.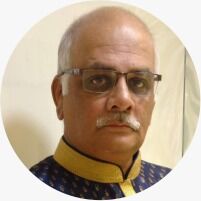 Mr. Sunil Kulkarni
L.I.C Officer, Pune
We are happy to share with you that Vishwakruti Interior has completed our home and not only the design but the process of forming that design into a reality was executed very well. Interior designer, Pranjal's vision is very clear, she knows very well how to create and execute different ideas and concepts. We have found good capability in the work done by her team, especially in terms of timeline and budget. She followed a good system of execution, coordination and management. We are happy with the cost of optimization, quality work and overall design of our home. Thanks..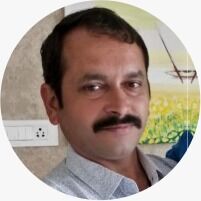 Mr. Deepak Shirude
Businessman, Pune
Pranjal has designed my entire flat. The design of the flat is awesome. Colour themes, light effects, curtains everything is fantastic; but I would love to write more in this context. Kitchen is the world for an Indian lady. An Indian lady wants a well equipped kitchen. She spends most of her time in the kitchen. If the design of this kitchen is well planned then she prefers to work in the kitchen. The well planned kitchen has made it available to me by Pranjal Laad. She has designed it with all things in mind; so I don't have any problem while cooking and working. So my home has become more presentable and live.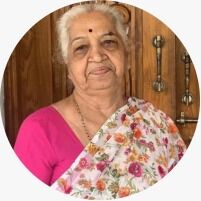 Mrs. Rajani Kele
Baner, Pune